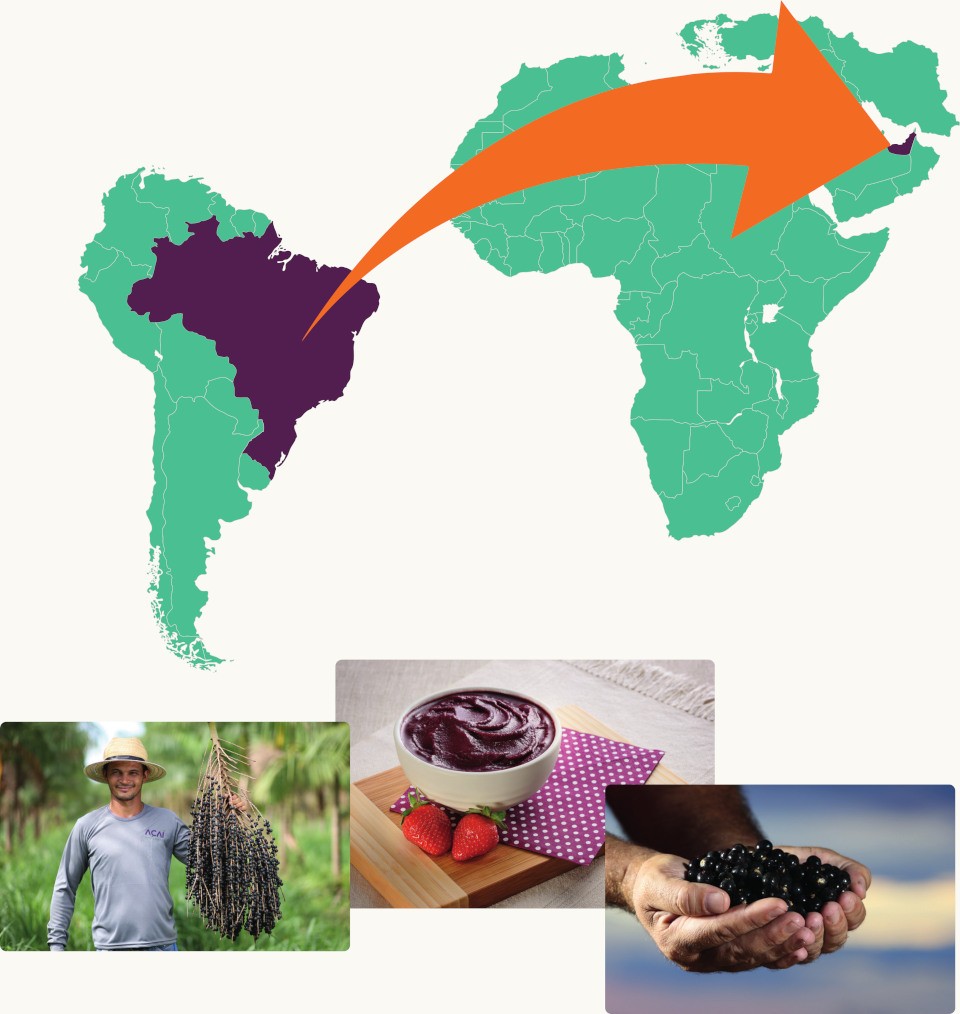 Who we are
Tropical Superfoods was originally founded to enrich, nourish and support the lives of all of those who experience our unique purple magic – from the Native Brazilian community farmers, to the UAE production and warehouse team, and finally to you... our magical customers who we believe will enjoy this experience again and again.
First, the Tropical Superfoods Açaí begins its journey as a pure berry pulp extracted at its original Amazonian source of Pará, Brazil by skilled local farmers who not only master this technique to protect the environment, but also thrive their livelihood and communities in the process.
The pulp is then transported to the UAE where our local production team get to work on transforming it into our unrivalled mouthwatering, perfectly fragrant, light and fluffy Açaí recipe exclusively found at Tropical Superfoods
Tropical Acai
Tropical Açaí is the unrivaled authentic Brazilian taste. The recipe is formulated by native Brazilians to bring the Middle East a premium grade flavour. No blending required, Tropical Açaí is scoopable and ready to eat.
BENEFITS OF AÇAÍ
Açaí provides many nutritional and health benefits including:
Reducing Cholesterol
Boosts Energy
High in Antioxidants
Rich in Omegas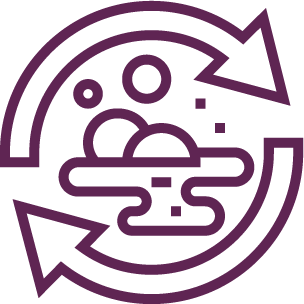 Supports Digestion
Acai is the perfect lifestyle accompaniment:
Perfect for smoothie blending
Compliments protein shakes
Great pre and post workout snack
Healthier alternative to ice-cream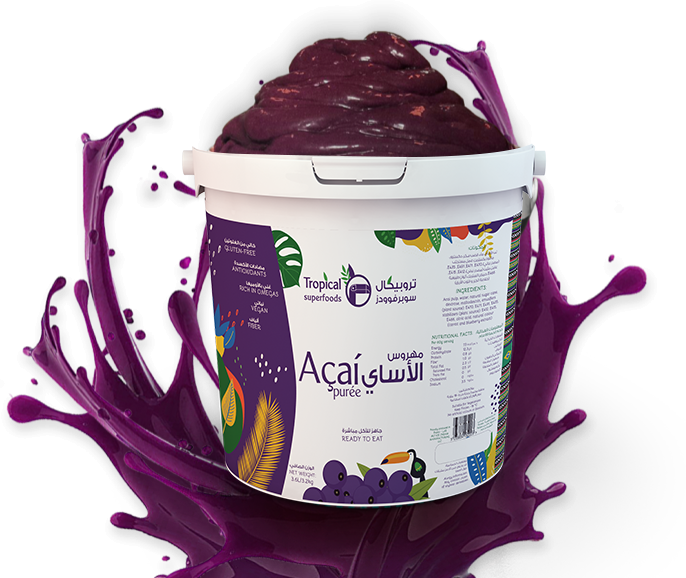 Our Products
Acai Puree with Guarana
The authentic Brazilian recipe, Açaí with Guaraná combines the Açaí berry and Guaraná fruit to make the ultimate taste. Guaraná is a fruit native to the Amazon. Guaraná is traditionally added to Açaí to enrich the taste, while adding additional antioxidants and health benefits. Guaraná is also a natural source of caffeine, which can aid energy levels, mental focus and weight loss.
Acai Puree
The original Tropical Açaí recipe.
Interested In Working With Us!
For More Information and Wholesale Opportunities Contact Us Below: